---
Cordova Cove
2002 Chestnut 16.2hh Hanoverian Mare
By Coconut Grove xx, out of Ella P (by Espri)
Competes in Show Jumping
Cordova is a lovely, modern type mare who is by the outstanding Thoroughbred sire, Coconut Grove xx. She is light, fluid and beautiful to watch while jumping a course or just running in the pasture. She is a bit of a "red headed mare" and can be hot and touchy to ride at times, but overall she is a great mare. She will make her Grand Prix debut in 2013 or 2014.
---
Sire
COCONUT GROVE xx - 1987 Bay

Sire
DARE TO PET
Sire
DARE TO COMMAND

Dam
TENAS PET

Dam
CORAL GABLES

Sire
PROPELLANT

Dam
CORALINDA

Dam
ELLA P - 1997 Chestnut

Sire
ESPRI

Sire
EIGER I

Dam
DIPLOMATIN

Dam
GEORGIA

Sire
GARIBALDI

Dam
WIENERIN

This pedigree page was built for free at SitStay.com
---
Foaling Record

Lennox SF - 2008 Chestnut Hanoverian Colt by Lord Tanz SF - Show Jumping
---
Photo Gallery
All photos used under Creative Commons licence, (C) flickr user Andrea Vallejos
Thank You!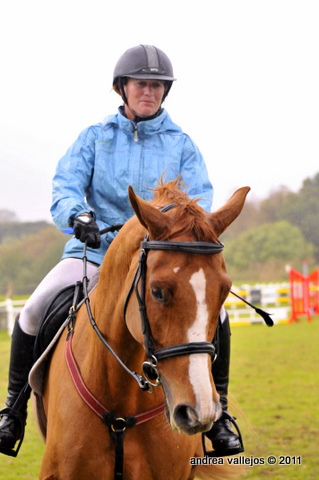 ---
---
Disclaimer
This site is entirely FICTIONAL and these horses do not exist in real life. It is all part of a Simulated horse game.
For more information view our disclaimer.
Thank You!